April 14, 2023 5:50 PM | 2 min read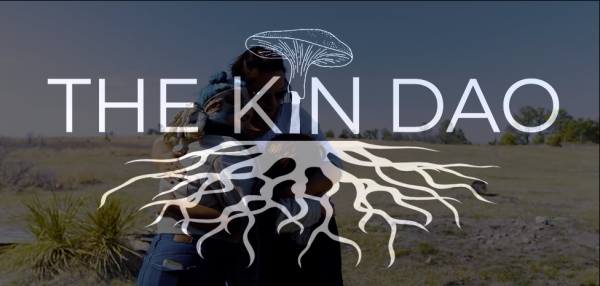 The Kin DAO, a blockchain project dedicated to transforming the way we approach regenerative living, is moving forward with optimism despite the challenges posed by the crypto landscape. Emerging from a real-world grocery cooperative that was seeking solutions to food and housing insecurity, poverty, fractured communities, and climate change, The Kin DAO has established itself as an impactful and sustainable blockchain project.
Unlike many other crypto projects that have come and gone, The Kin DAO has always prioritized human-to-human relationships and moved at the speed of trust. While the crypto world is under harsh scrutiny with fraudulent actors being revealed, The Kin DAO, which has taken care to work in integrity, is growing. The Kin DAO entered the space, not for profit, but for integrative tooling, artistic expression, and transformative philosophical conversation. Over the last three years, their work has provided education to communities traditionally left out of tech and rewritten narratives of competition through collaborative mutual aid.
The Kin DAO's efforts have not gone unnoticed. With the help of The DOI Foundation's recent assessment, The Kin DAO is moving forward both encouraged and prepared for the terrain to come. Their values continue to be of the utmost importance. They feel confident with their participation in crypto after careful and consistent consideration of the Howey Test, a determining factor as to whether a transaction qualifies as an investment contract.
The project has always worked towards tangible, real life change. Co-founder Adrian Bello says, "Even if crypto completely crashed, we would continue. Crypto is a tool of coordination. The heart of our work is land and people. While technology is helpful, it is not essential to working together."
Looking ahead to the remainder of the year, The Kin DAO plans on continuing to provide space for community gatherings both online and in real life, along with providing educational content and mentorship services while continuing to build towards ethical collective land stewardship. For more information on The Kin DAO, visit www.thekindao.com
How to Trade Options Like a Pro…
It's time to separate the winners from the losers. Options expert Chris Capre is about to drop his next two options plays that have the potential to score double and triple-digit gains.
Website: https://www.thekindao.com
Twitter: https://twitter.com/thekindao
YouTube: https://www.youtube.com/@kindao2951
Media Contact
Company Name: The Kin DAO
Contact Person: Adrian Bello
Email: Send Email
City: San Francisco
State: California
Country: United States
Website: www.thekindao.com
Press Release Distributed by ABNewswire.com
To view the original version on ABNewswire visit: The Kin DAO Moves into Springtime with Optimism Despite Difficult Crypto Conditions